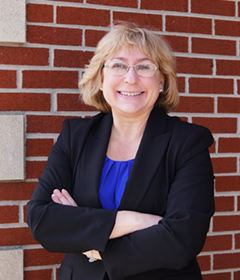 104th State Representative Candidate
Questions & Answers
For the November 2018 Election
What is the importance of an IL State Representative to your constituents in Champaign County?
Champaign County has been especially hurt during the last two years by the dysfunction at the state level. There has been no capital bill to help finance needed infrastructure improvements, little to no state aid going to our public schools. The state has also been starving our human services agencies of funding, and hurting the University of Illinois and the students who needed, but couldn't get, state financial assistance during the budget impasse. An education bill has passed that will base state funding to public schools on the barriers that children face in getting an education, rather than on property taxes, but it isn't clear how the additional promised revenue will be raised. It is important that Champaign and Vermilion Counties elect a state representative who will be a strong advocate for the needs of this district. All of our citizens, but especially our seniors, need property tax relief, and that will not happen until we have solid state funding for our public schools so that schools don't have to rely so heavily on property taxes.
Why are you qualified to be in the Illinois House of Representatives?
I have spent a great deal of time working for local and state organizations, often in leadership roles to improve life for people in this state. Those roles include:
Owner and operator of a consulting company which helps businesses get started, develop funding, maintain regulatory compliance, and stay financially solvent.
President and Advocacy Chair, Illinois Adult Day Services Association
Legislative Chair, Illinois Association of Community Care Program Home Care Providers
Board member, Pay Now Illinois (human services coalition that sued Illinois during the budget impasse)
Member, Illinois Older Adult Services Advisory Committee
Volunteer firefighter/EMT-B, Ogden-Royal fire protection district
Girl Scout leader
Sunday school teacher and church council member, St. John Lutheran Church.
Additionally, I have worked cooperatively with members of the Illinios House of Representatives to develop a "mini Smart Act" for home and community-based services for seniors, achieving savings in the state programs that enable fragile seniors to age at home while not compromising their care. There are more savings to be had in our state programs, and I look forward to using my skills to find these areas where we can be more efficient.

While the state-level organization and advocacy work gave me a good deal of insight into working with the General Assembly, all of my volunteer work has helped me develop people skills that will be helpful in consensus-building to get bills passed. One of the biggest lessons I've learned through all of my civic organizations and professional associations is to respect others to achieve our mutual goals. All of these skills will be helpful in working in the General Assembly. In addition to being a business owner, my husband and I also own and work our own farm. All these life and work experiences will make me a great Illinois State Representative.
What is a key policy difference between you and your Opponent?
My opponent has a history of cronyism, of firing women because of their political affiliation, of replacing qualified persons on boards such as the Vermilion County Mental Health Board with people whose main qualification is their support of my opponent. In all of my years of public service, I never once made political affiliation a prerequisite for my cooperation and assistance. It is extremely important, especially during these times of severely divisive politics, that our state representative be able to reach across the aisle and find solutions to our challenges that are not for the betterment of a political party, but for the betterment of the residents of Champaign and Vermilion Counties.
Any other information you would like to add for undecided voters in Champaign County?
The most pressing issue for the 104th district is the decline of our economy. There are immediate things that can be done to begin lifting people out of poverty. First, we need a capital bill. Our infrastructure is crumbling and our people are out of work.

Second, we need to enable workers to unionize, if they so wish, to improve their working conditions and wages. The number-one employer in Illinois is a discount store that is notorious for underpaying its workforce. They hire temporary part-time workers to avoid paying benefits, and they have beaten back every effort workers have made at organization. The result: poor wages and few to no benefits, causing the State of Illinois to have to subsidize the workers by providing food stamps and Medicaid benefits. That's because these employees, although they work full time, can't make enough money to take care of their families.

Third, districts like the 104th have very troubled economies that require significant social programs--violence prevention, addiction treatment, senior care, mental health services, funding for Boys and Girls Clubs, better school funding, etc.--in order to heal our communities.

Fourth, we need to improve the resources available to our public schools through state funding, not reliance on property taxes. All of these plans will help our economy in both the short and long term.
Here is a list of links featuring more information on each candidate for this seat:
Tweet