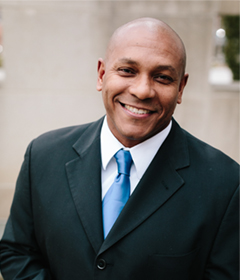 County Clerk Candidate
Questions & Answers
For the November 2018 Election
What is the importance of the County Clerk to residents in Champaign County?
The County Clerk is the first line of defense for our democracy. It is not just any government office or a business, it is the cornerstone of our democracy. I am running for County Clerk because freedom, democracy and the right to vote are values I personally honor, it is not just a job to me.
Why are you qualified to be the County Clerk?
I'm the best choice for County Clerk because I'm passionate about protecting our voting rights and keeping voters data safe. I understand election law, and as a core American value I believe in freedom and maximizing voter participation for all eligible voters. I was endorsed by AFSCME Council 31 which is the union comprised of employees who work in the County Clerk's office. I currently serve as Alderman of Ward 3 in the City of Urbana, and I've been a fierce advocate for participatory democracy for the last 17 years. As a community organizer, I've registered thousands of people to vote.
What is a key policy difference between you and your Opponent?
1) I'm opposed to a dangerous and archaic voter maintenance program, Crosscheck, because it doesn't keep voter data safe and makes it harder for eligible voters in our country to vote. My opponent supports Donald Trump and Kris Kobach who implement programs that make it harder for eligible voters to vote. 2) I'm advocating for an Independent Election Commission to oversee the election in which the Clerk is a candidate. 3) I disagree with consolidating polling locations because it creates long lines and makes it harder to vote. Voting and freedom are synonymous to Americans and we cannot compromise our freedom.
Is there anything else you would like to say to an undecided voter in Champaign County?
The election authority must behave with the utmost dignity and integrity to ensure voters have faith in the electoral process. I have spent nearly two decades advocating for voters rights and organizing GOTV efforts. Elections matter, as we see what is happening with the current president and his administration. I am the most qualified and I have a proven track record that demonstrates that I am the most experienced candidate. For the past 17 years, I've demonstrated a commitment to democracy that was not tied to a salary. I love freedom and democracy, please vote Aaron Ammons for County Clerk November 6th.
Here is a list of links featuring more information on each candidate for this seat:
Tweet